Renovations and Preparations for Upcoming Seasons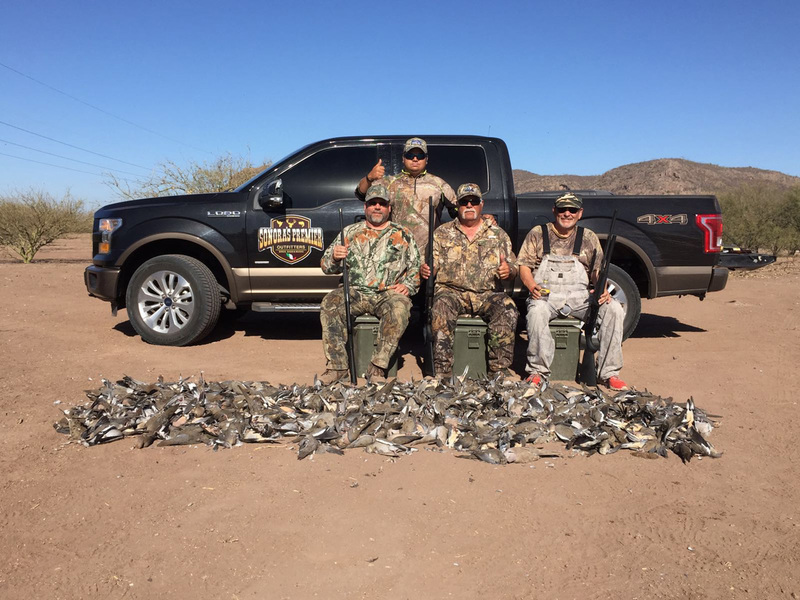 Although this period is what we consider our off season, we've been pretty busy.  Recently we've been renovating our lodge; it's coming along nicely and the new bar area will be great.  Those not involved with the renovation projects are hard at work in the field securing new leases in preparations for the upcoming season.
We have secured some new lagoons for waterfowl hunting which we are very excited about.  We have been working very closely with the Yaqui Indian leaders to build a partnership which will be beneficial to both parties.  Sonora's Premier Outfitters will be the only outfitter allowed on the Yaqui Indian Reservoir waterfowl hunting grounds in Mexico.  That is great news for all of our clients that enjoy duck hunting.
We have had great feedback from the farmers that we have worked with in the past.  Our rainy season has begun and the sorghum fields are growing at a fast pace.  The dove will be waiting intently for the seeds to be ready and so will we.   
The thermometer continues to creep up with some days reaching the 115 degree mark.  The bass don't seem to mind as the great catches continue with fish up to ten pounds.  As the summer progresses, the chance of a true trophy fish in the twelve to thirteen pound range should increase.  This is the time of year to enjoy some of the best big bass fishing of the year in Sonora.
The World Deer Expo will be coming to Birmingham, Alabama next weekend and we'll have a booth set up.  Make sure to stop by and see us if you are in the area.  Now is a great time to plan for that hunting or fishing trip of a lifetime south of the border.  Be sure to ask about our special prices!