Weather and Bass Fishing Heating Up in Sonora Mexico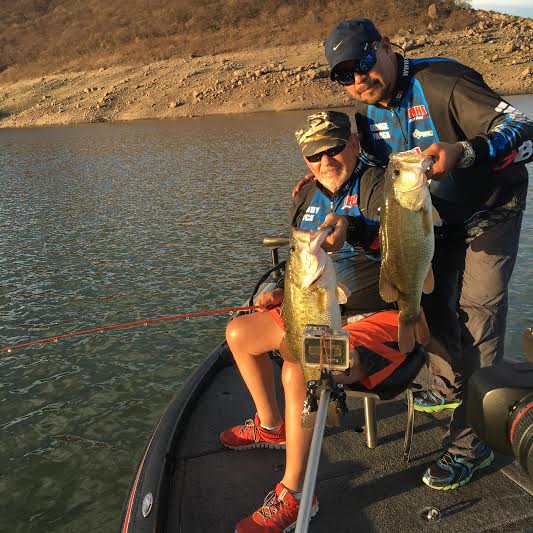 Our last turkey hunting trip for the season was a couple of weeks ago here in Sonora, Mexico.  We had a great group and a great outing as well.  It was a great hunting season and now it's time to shift gears and focus primarily back to the bass fishing.  Although it is warming up quite a bit, Mexico bass fishing is still going strong here in Sonora.
A few of us from the lodge headed to the famous Lake Baccarac this past week and had a phenomenal trip.  We put a lot of fish in the double digit weight category in the boat along with an 11.5 and 13.5 lber!  The fishing stays really hot until October as long as you can stand the heat; oftentimes this is the time of year that the biggest fish are put in the boat.  The lake had been somewhat off limits a few years back, but has since been safe and the bass are still just as big.
This time of year is traditionally our offseason for hunting while the fishing continues weather permitting.  This is the time we do a lot of catching up in the office with paperwork and getting ready for the next hunting season as well.  We are hard at work securing our current leases along with some great new ones.  Our hunting season will ramp back up in October and go through the spring.  Until then, it's time to come enjoy some of the phenomenal bass fishing available at Baccarac as well as Oviachic Lake and Lake Obregon with our expert guides.  Book your trip today!